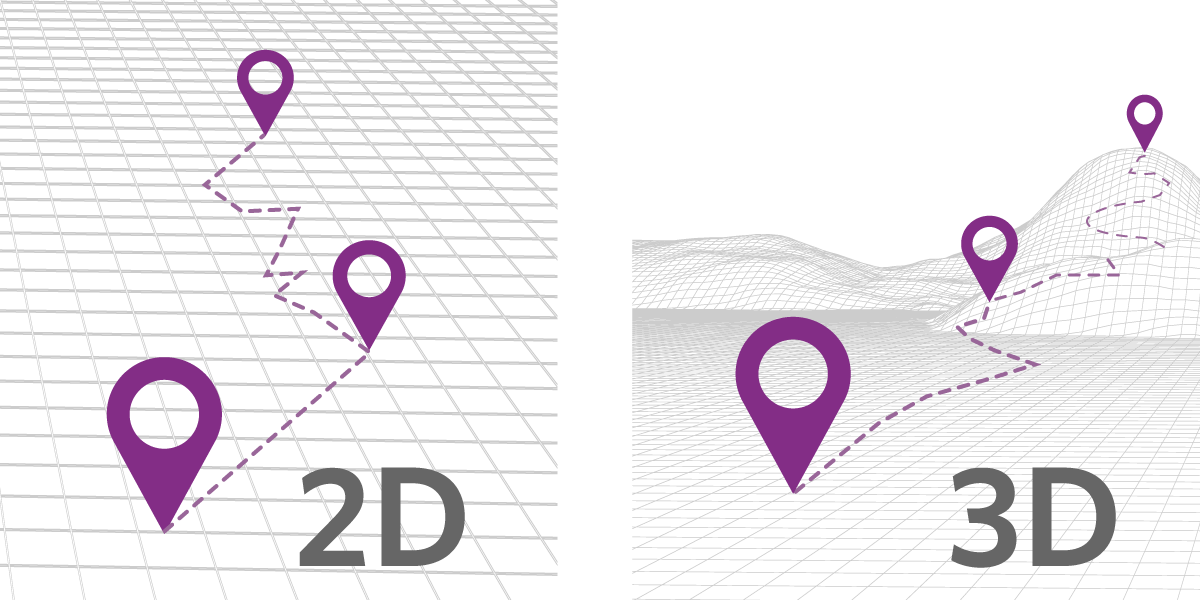 You can now capture and store elevation/altitude information when you add or create geo information using the Elebase Geo Element. Use 3D geo to build your trail app, get elevation profiles for planned infrastructure, plot land ownership, or track assets.
When geo information is created or uploaded to an Elebase Geo Element — whether point, path, or area — altitude information can be automatically generated and stored. Geo information will typically have at least two values: 'x' which represents a longitude coordinate, and 'y' which represents a latitude coordinate. This update enables you to maintain and store a third value: 'z', which represents the altitude of the coordinate.
When you create a Geo Element, you now have the option to enable '3D' for that Element. This means that altitude/elevation information for each point of your geo feature will be maintained.
---
See it in action.
Add a geo feature manually and immediately get elevation and measurement data for that feature:
Upload a GeoJSON or a GPX file and immediately get elevation and measurement data for the feature:
Get measurements for areas.
---
Additional Enhancements.
We've also improved the performance of the Geo Element and added vector basemaps. That means you can zoom-in closer when plotting or editing points, paths, and areas.
---
Coming Soon!
Look for more enhancements to the Elebase Geo Endpoints and Geo Tools, allowing developers to get elevation and elevation profile information, as well as geo measurements for any geo feature.